Have you considered undergoing orthodontic treatment and are you uncertain of where to start?

our clinic we fulfil the requirements of even the most demanding patients and make dreams of a healthy and beautiful smile a reality. You may have many questions: does it hurt, how long does the treatment last, does the appliance have to be visible? Which appliance should I choose for the treatment to be effective, quick and painless? The orthodontic team at Electoralna Dental Clinic will happily provide answers to these and many other questions that you may have. It is important to remember that orthodontics involves not only aesthetics but also functionality, including better oral hygiene, better condition of the gums, lower risk of caries, prevention of TMJ disorders and even recovery from speech impediments. It does not matter how old you are because malocclusion can be treated at any age. The first step to a beautiful smile is undergoing specialist consultation. During the visit, the doctor assesses the patient's problem and explains in general how the orthodontic treatment will be conducted.
Diagnosis is necessary to obtain a full understanding of the patient's occlusion. It includes:
obtaining the patient's medical history
careful examination of the oral cavity
plaster models of the patient's teeth
X-ray imagery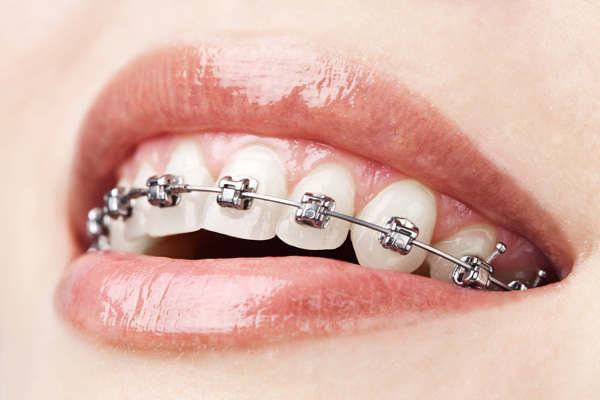 We do not only focus on the teeth but also the harmony of the entire face as to make ones smile the most attractive feature of their appearance. That is why before treatment we take photographic documentation of the patient's face, smile and dentition. The average time of treatment is between one and a half and two years. After the orthodontic appliance has been taken off it is necessary to maintain the results and prevent the teeth from moving to their initial position with the use of a retainer.
Modern orthodontics offers a range of different appliances:
Removable appliances
Partial fixed appliances
Full fixed appliances Orthodontic appliances do not always have to be visible as you can choose from a variety of transparent or tooth coloured braces. In our clinic, we provide all types of orthodontic appliances as to meet the aesthetic expectations of our patients.
Orthodontic treatment does not necessarily need to be painful, visible and take a very long time. It is an investment for the future – providing a beautiful smile is what we do best.